If you are entitled to updates, you can update your CGS Labs SW through the Update functionality. It can be accessed on the CGS Labs ribbon, or at every start of CGS Labs SW.

About window informs us if there is any update available and if user is entitled to get it.
STEP 1:
Click Download and wait until the download procedure is finished.
STEP 2:
In the above window, click Update to.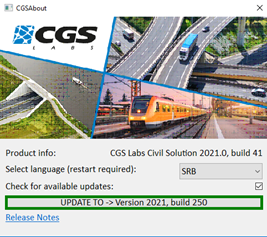 A warning message is shown that the program should be closed.
STEP 3:
Confirm that you would like to update.
STEP 4:
Update process starts. Click Next.
Software is updating.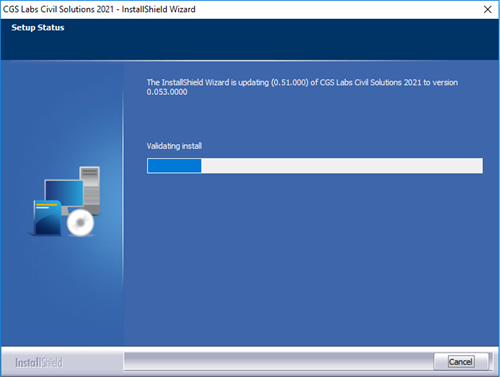 STEP 5:
Finish the update process.